Como FUnciona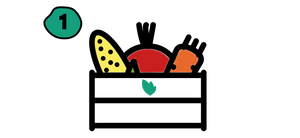 Escolha o seu Cabaz da semana
Troque ou Adicione produtos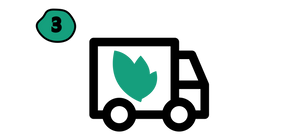 Receba o seu cabaz
Why Hortas da Cortesia?
Organic Boxes Specialists
We are specialists in making your basket. You can count on the best of our garden and the gardens of our network of local organic producers. Thus managing to elaborate balanced baskets.
artisanal and family farming
Artisanal organic farming, sustainable and 100% plastics free. We respect the biodiversity and cycles of our farm. We adapt the cultures to the land and not the land to the cultures.
You Know Who Produces
We work with a network of local organic producers, in order to complement our garden's offer. We indicate the name of the producer and the place of origin of the products that are not ours - you will know who produced what you are going to consume.
Suggestions of the Season
---
FAQ
Posso escolher o dia e hora da entrega?
Entregamos na sua área uma vez por semana, num dia fixo. O dia e a hora da entrega dependem de onde vive. Se por acaso não estiver em casa, seguiremos as suas instruções para deixar o cabaz num local seguro.
As Hortas da Cortesia entregam na minha zona?
Pode encontrar as zonas e dias em que entregamos aqui. Se precisar de algum esclarecimento sobre se entregamos na sua zona, não hesite em contactar.
ㅤ
Mais Perguntas Frequentes
Onde são as Hortas da Cortesia?
Encontramo-nos em Sintra e trabalhamos
maioritariamente com uma rede de produtores Bio locais. Alguns dos produtores são também
do resto do país, como é o caso da Laranja (Algarve).